COMPARISON ON STUDY OF LITHIUM ION & LEAD ACID CHARGING & DISCHARGING CHARACTERISTICS
Version
Download

2

File Size

876.96 KB

File Count

1

Create Date

28 March 2023

Last Updated

28 March 2023
COMPARISON ON STUDY OF LITHIUM ION & LEAD ACID CHARGING & DISCHARGING CHARACTERISTICS
1MEHER KUMAR
1 Engineering College , Dayalbagh Educational Institute, Dayalbagh , Agra282005
E-MAIL: meherkumarusic@gmail.com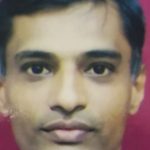 ABSTRACT:-
A lithium-ion or Li-ion battery is a type of rechargeable battery which uses the reversible reduction of lithium ions to store energy. It is the predominant battery type used in portable consumer electronics and electric vehicles.
       Energy density: 250–693 Wh/L (0.90–2.49
MJ/L)
       Specific energy: 100–265 Wh/kg (0.360–0.954
MJ/kg)
       Charge/discharge efficiency: 80–90%
       Cycle durability: 400–1,200 cycles
       Self-discharge rate: 0.35% to 2.5% per month
depending on state of charge
       Specific power: c. 250–340 W/kg
Lithium batteries, as opposed to alkaline, are capable of giving off a strong energy surge after a long period of low discharge. This makes them ideal for fire alarms. Alkaline batteries provide good, long-term power, but they lose strength over time.
On the other side , the Lead acid battery are inexpensive compared to newer technologies, lead–acid batteries are widely used even when surge current is not important and other designs could provide higher energy densities.
Energy density: 80–90 Wh/L
Nominal cell voltage: 2.1 V
Self-discharge rate: 3%–20%/month
Specific energy: 35–40 Wh/kg
Charge temperature interval: Min. −35°C, max. 45°C
Charge/discharge efficiency: 50%–95%
Cycle durability: <350 cycle
In order to observe the characteristic nature of Lead acid & Lithium ion battery , a review is made on the subject using Matlab Simulink and Simscape.
Download